Vegan Collagen Boost Powder (Unflavored)
Support and protect your body's natural collagen production with a powerful blend of vitamin C, bamboo, and plant collagen boosters.
Why you'll love it
Your body needs a variety of nutrients to generate collagen, the protein that supports skin structure, which is why we created our Vegan Collagen Boost Powder to help you feel more radiant.
Use 1 scoop daily.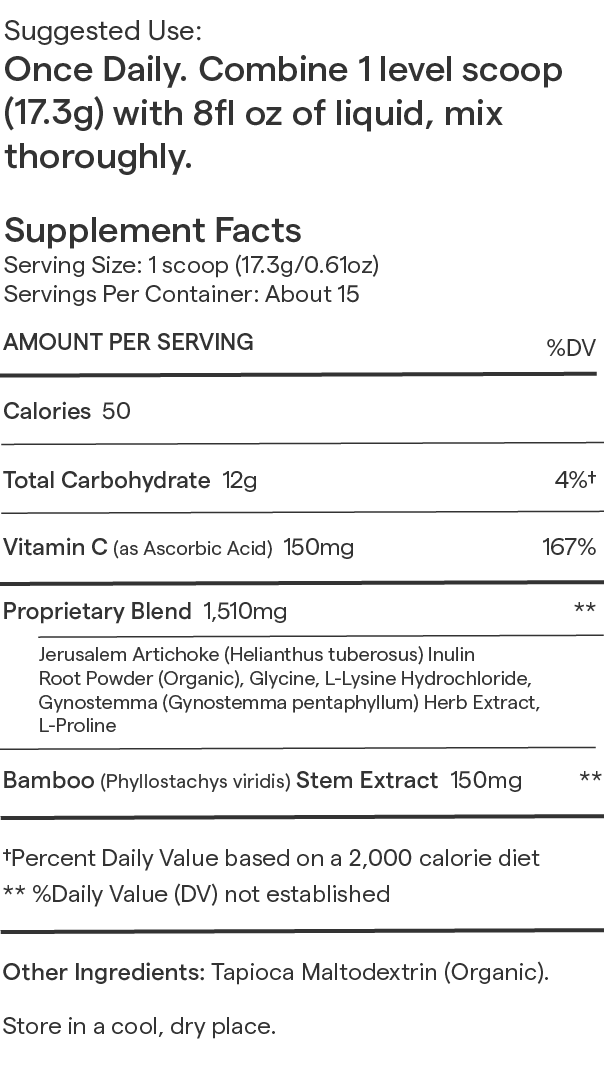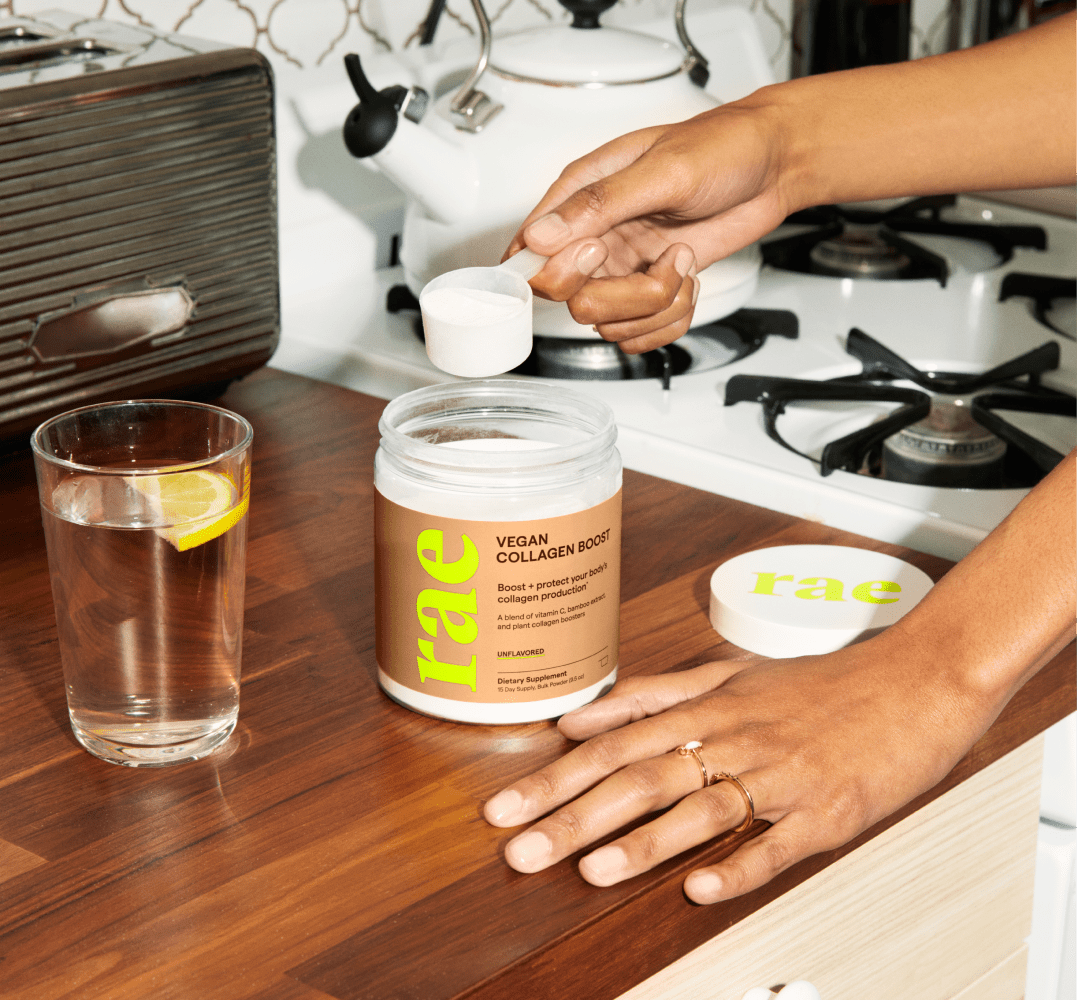 Just what you need
Plant-based, quality ingredients support your body's natural collagen production.*
Vitamin C is a powerful antioxidant that helps revitalize cells and supports collagen production.*
Silica, from bamboo, supports healthy collagen production.*