Support your hormones, mood, and minimize bloating throughout the month with a powerful blend of vitamins, cordyceps, reishi, dandelion, and St John's Wort.
Why you'll love it
Sometimes you want a little extra support for common symptoms of a normal monthly cycle, which is why we created our Rebalance Capsules to help you feel more balanced.
Take 2 capsules daily.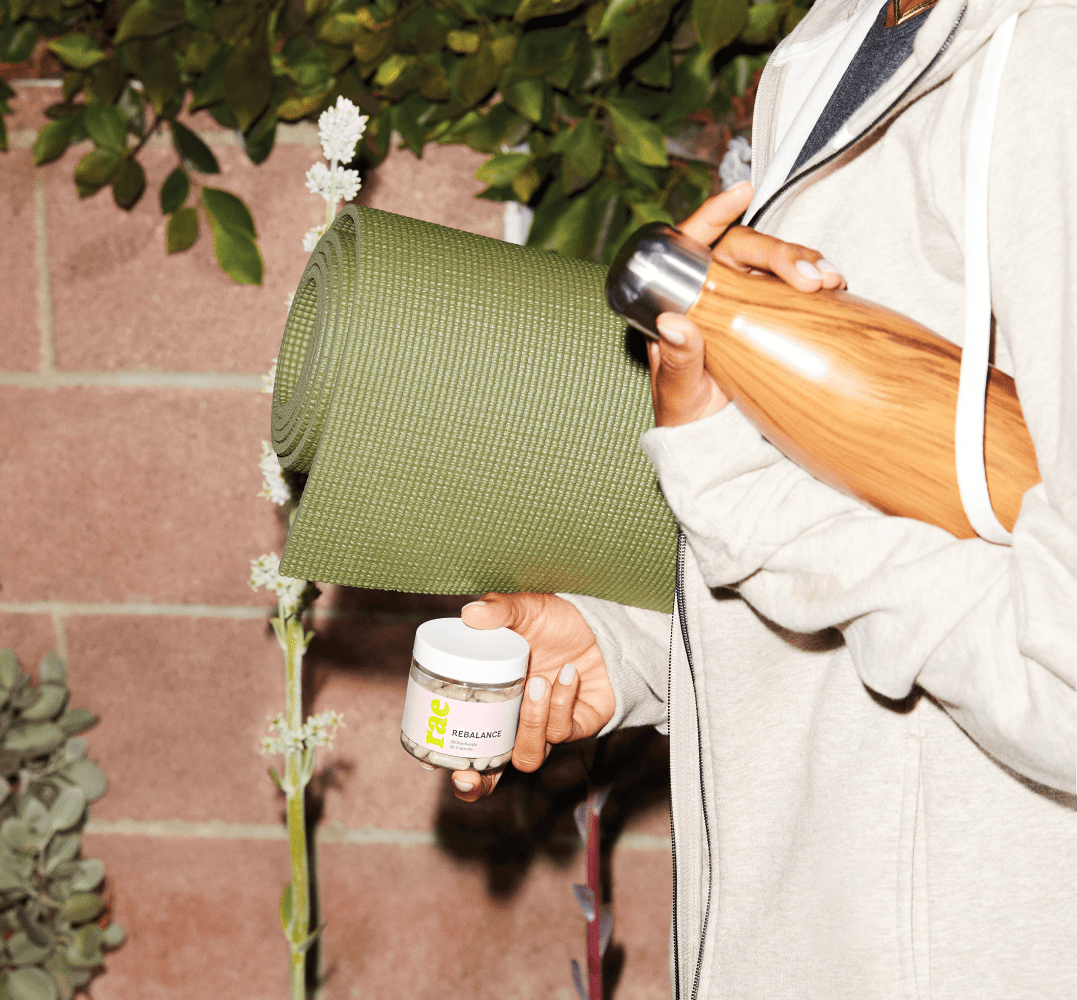 Just what you need
Vitamins A, C and E, and supporting ingredients like superfood mushrooms (cordyceps and reishi) and black cohosh, help support balanced hormones.*
Botanical ingredients like lavender, dandelion and black pepper have been used traditionally to help support overall well-being.*
Black Cohosh and St. John's Wort can help support a balanced mood.*
Digestive enzymes help support regularity, especially during that time of the month.*
Includes a mint tab for freshness.