Support mom and baby with essential nutrients that includes Folate, DHA, Vitamin C, Biotin and other essential nutrients.
Why you'll love it
Your body needs extra nourishment while it's working hard to support the development of a baby, which is why we created our pure and powerful Prenatal Capsules to help you feel more confident.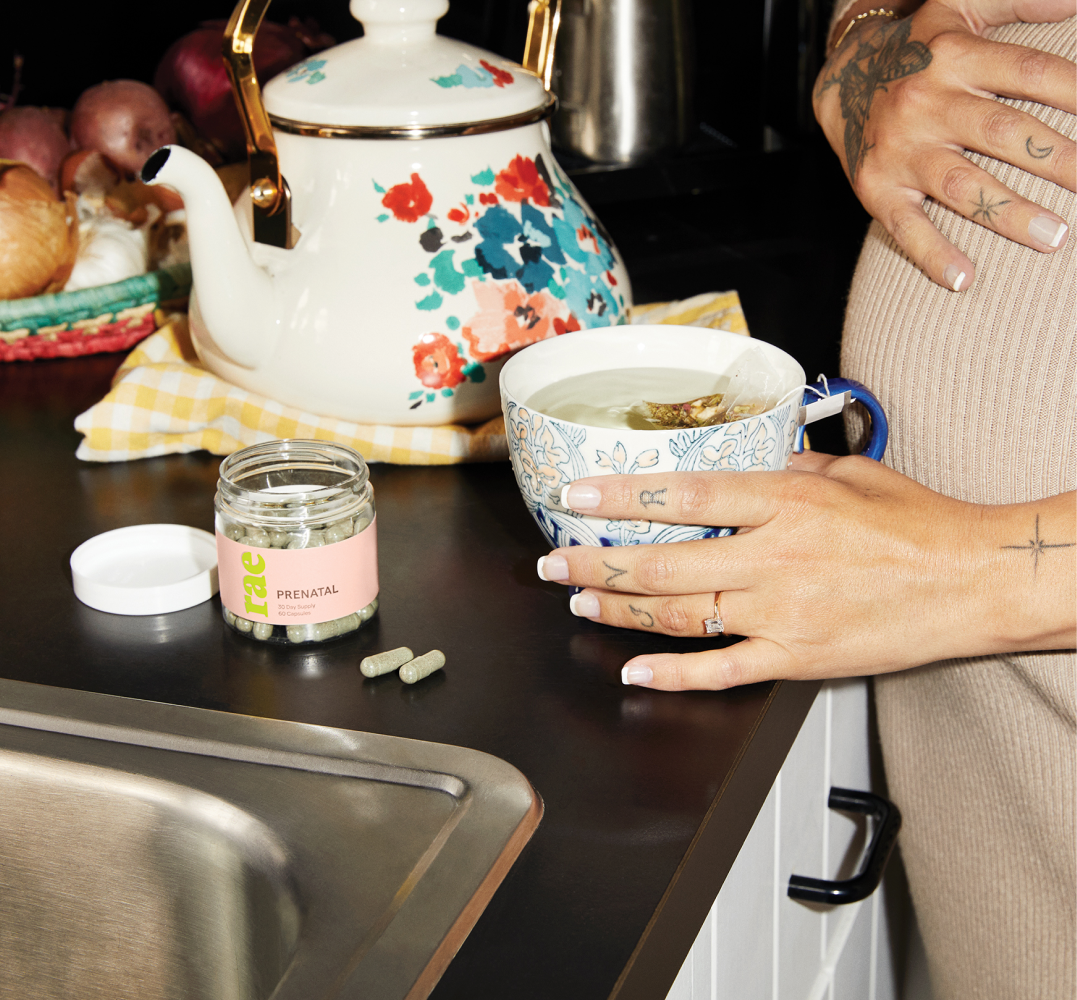 Just what you need
Essential vitamins, including A/C/D/E and B6/12, give you the nutritional support you need throughout pregnancy.*
Folate is critical for healthy development of baby's brain and spine, and most pregnant women have a difficult time getting enough folate through food alone. We carefully selected our folate source, Ca 5-MTHF methylated folate, because it is the most bioavailable and active form to help you get the nutrients your baby needs.*
DHA, an omega-3, supports infant brain, eye and nervous system development. And, our DHA is vegan, from a DHA complex from algae.*
Our algae blend provides trace minerals and micronutrients.*
Chamomile has been used traditionally to help soothe and calm.*
Includes a mint tab for freshness.