Calm your mind and fight mental fatigue with a powerful blend of L-tyrosine, GABA, ashwagandha and rhodiola rosea root.
Why you'll love it
Your ability to focus can be impacted by stress, which is why we created our pure and powerful DeStress Capsules to help you fight mental fatigue and feel more calm.
Take 2 capsules daily.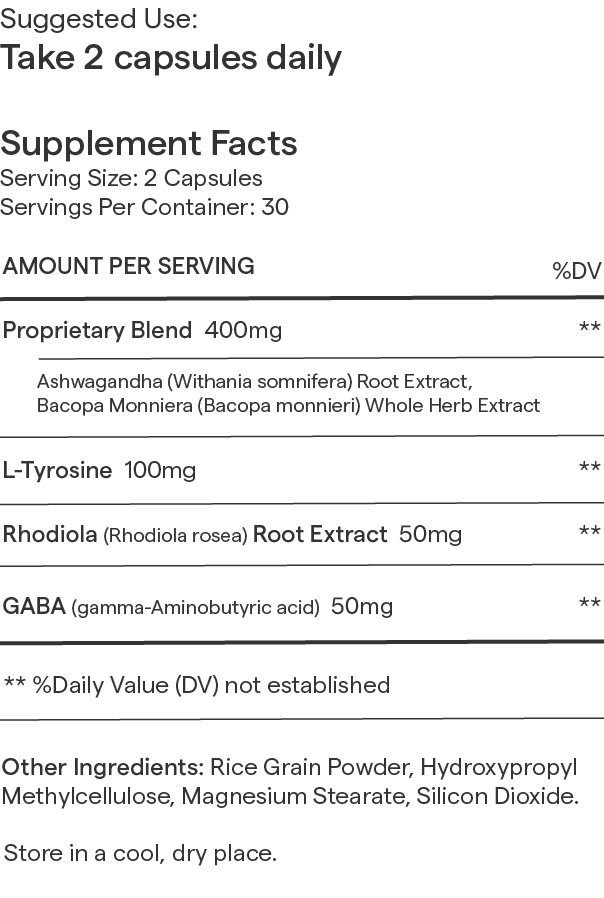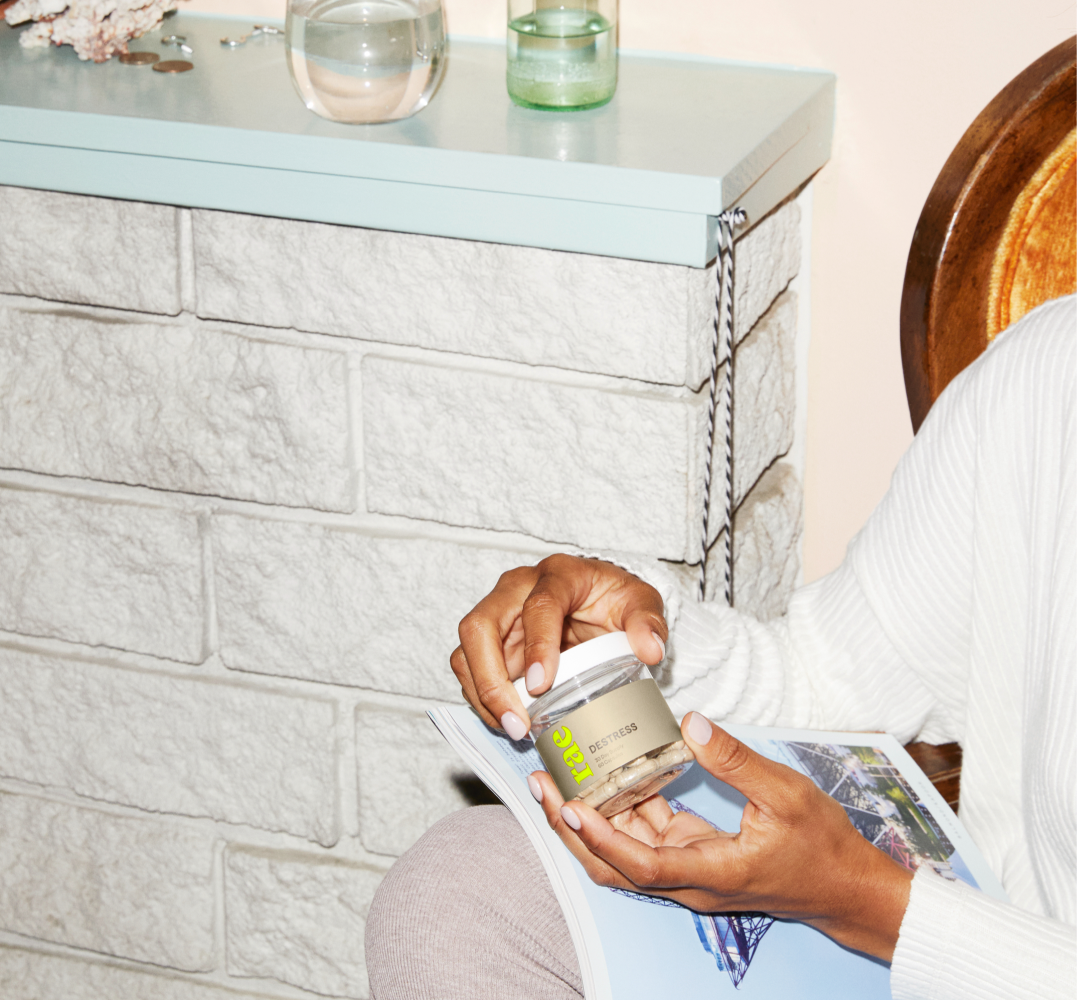 Just what you need
L-tyrosine supports feelings of calm and relaxation to help you deal with the challenges of the day.*
Ashwagandha and rhodiola rosea root are adaptogens with a long history of use as a natural way to manage stress, calm the mind, and support mental clarity.*
GABA helps you feel less stressed and more peaceful in order to support a balanced mood and promote a sense of calm.*
Ashwagandha is an Ayurvedic herb that helps promote calmness.*
Includes a mint tab for freshness.