Calm your mind and body for a restful night's sleep with a powerful blend of melatonin, L-theanine, magnesium, lemon balm and chamomile.
Why you'll love it
Quality rest is critical to your overall well-being, which is why we created our pure and powerful Sleep Capsules to help you feel more calm.
Take 2 capsules daily.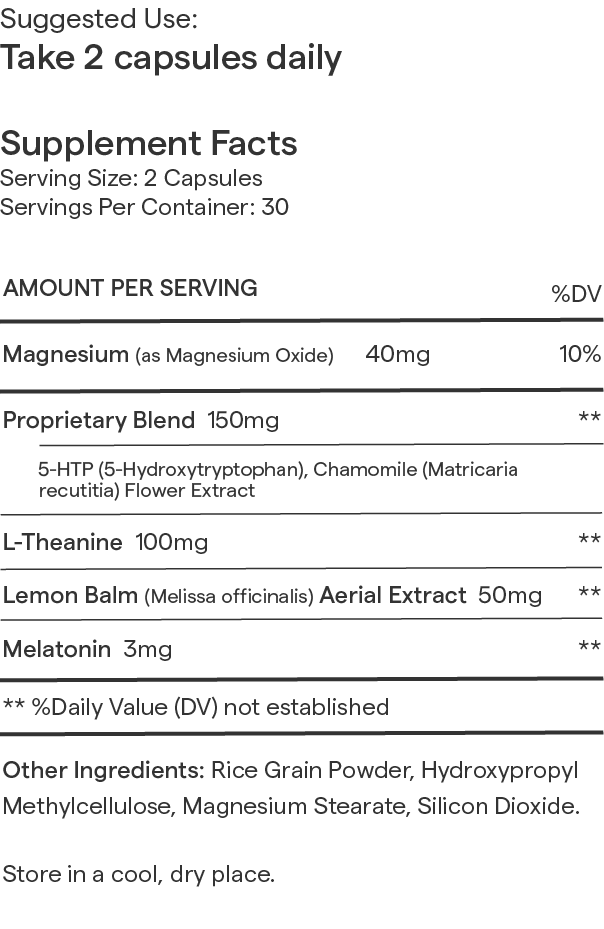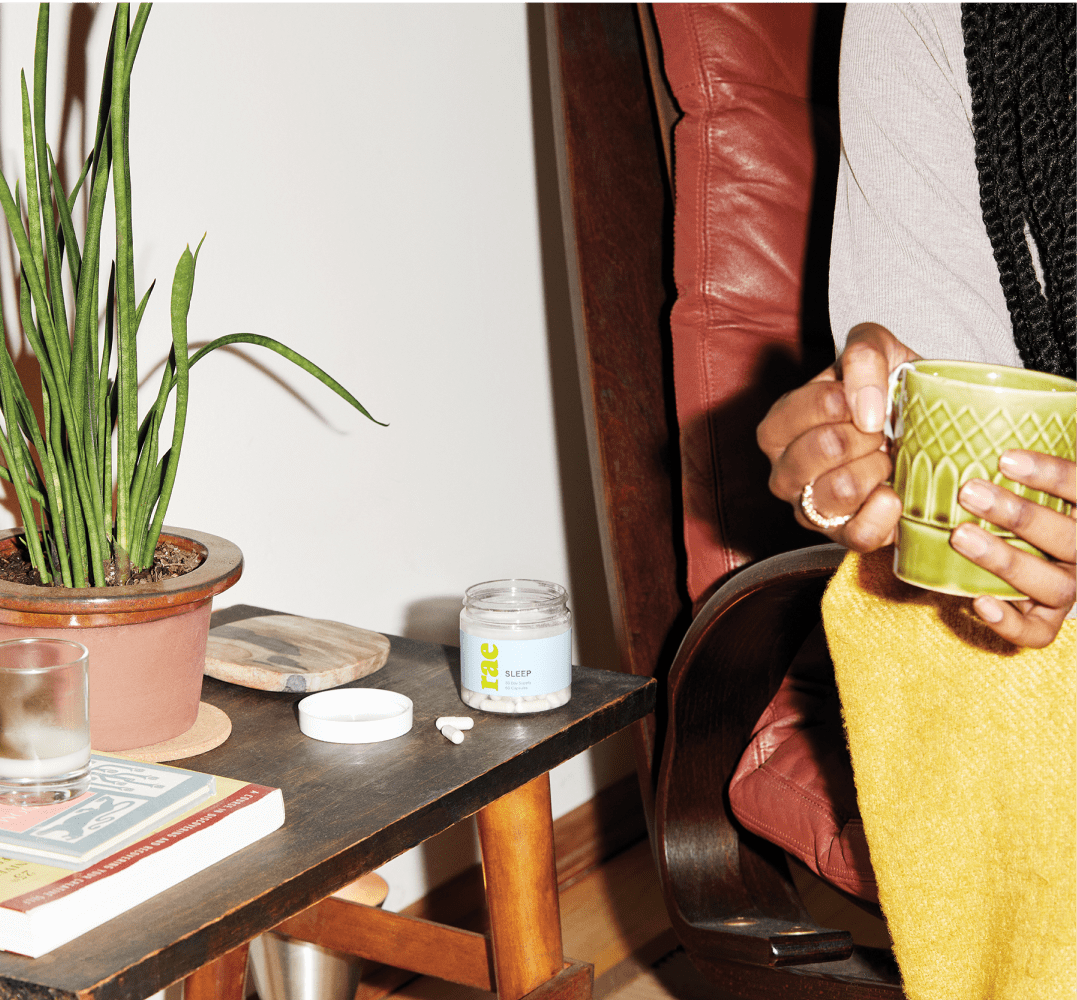 Just what you need
Melatonin, along with magnesium, helps your body feel calm and supports restful sleep.*
Herbal ingredients such as lemon balm and chamomile have been used to help calm your mind.*
L-Theanine helps you relax and reduces feelings of stress, so you can fall asleep more easily and get more restful sleep.*
5-HTP (Hydroxytryptophan) helps you fall asleep more quickly and helps support a healthy sleep/wake cycle.*
Includes a mint tab for freshness.