Balance your gut health and support your digestion with a powerful blend of apple cider vinegar and L. acidophilus.
Why you'll love it
Your gut connects to nearly every aspect of your health, which is why we created our flora-balancing Pre + Probiotic Capsules to help you feel more balanced.
Take 2 capsules daily.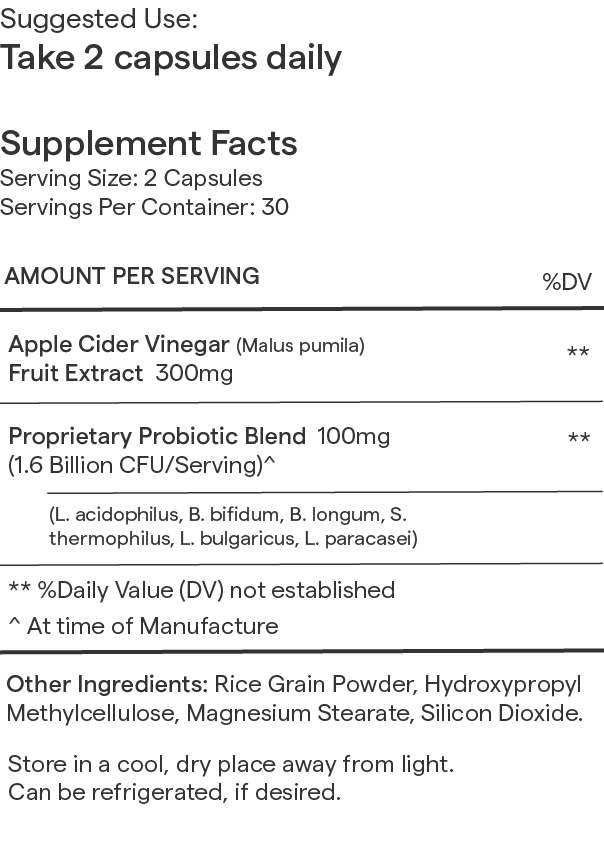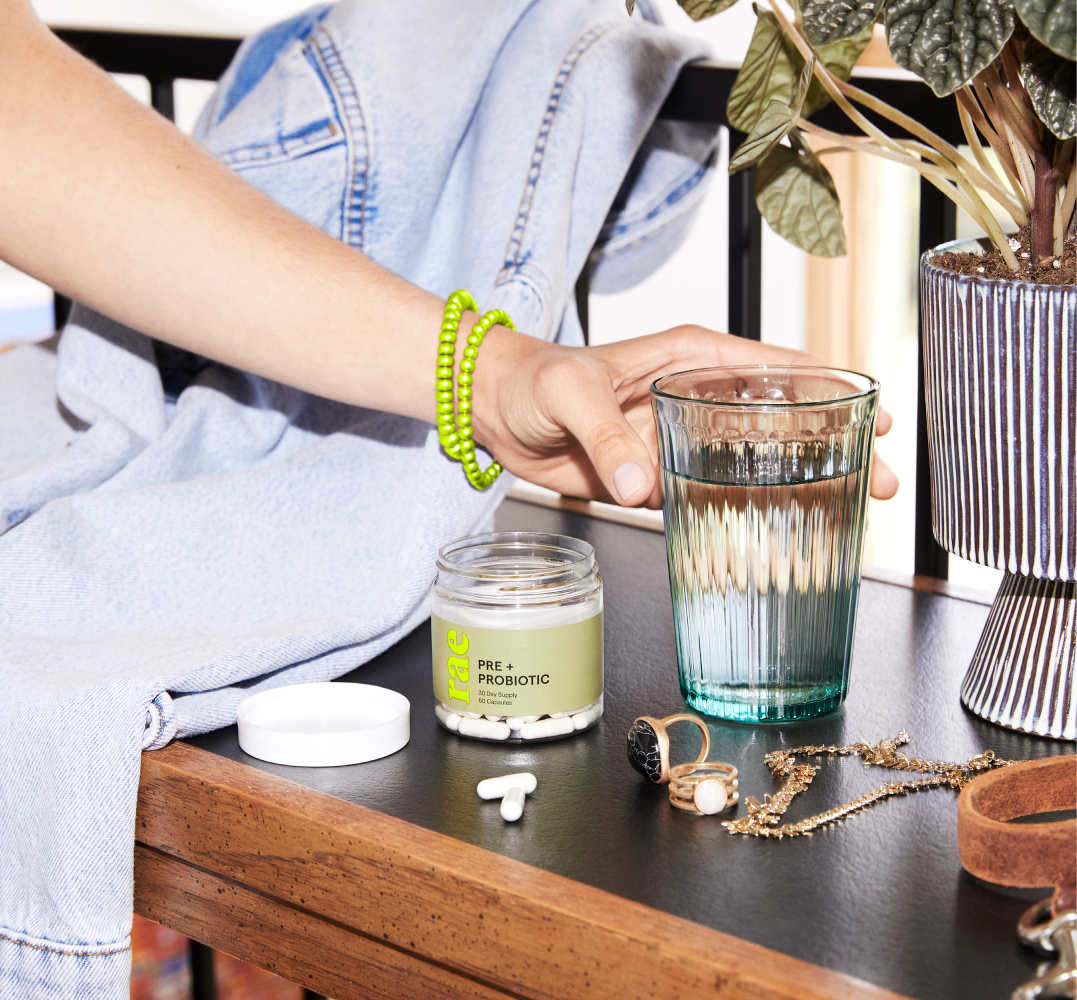 Just what you need
L. Acidophilus is a probiotic that helps support gastrointestinal health and a balanced gut flora.*
Apple cider vinegar helps calm your gut.*
Includes a mint tab for freshness.