Stimulate and fuel your desire with a powerful blend of L-arginine, ginseng, maca, and ashwagandha.
Why you'll love it
It's common to experience phases when your desire can use a boost to counter the effects of stress, tiredness and more, which is why we created our pure and powerful In the Mood Capsules to help you feel more sensual.
Take 2 capsules daily.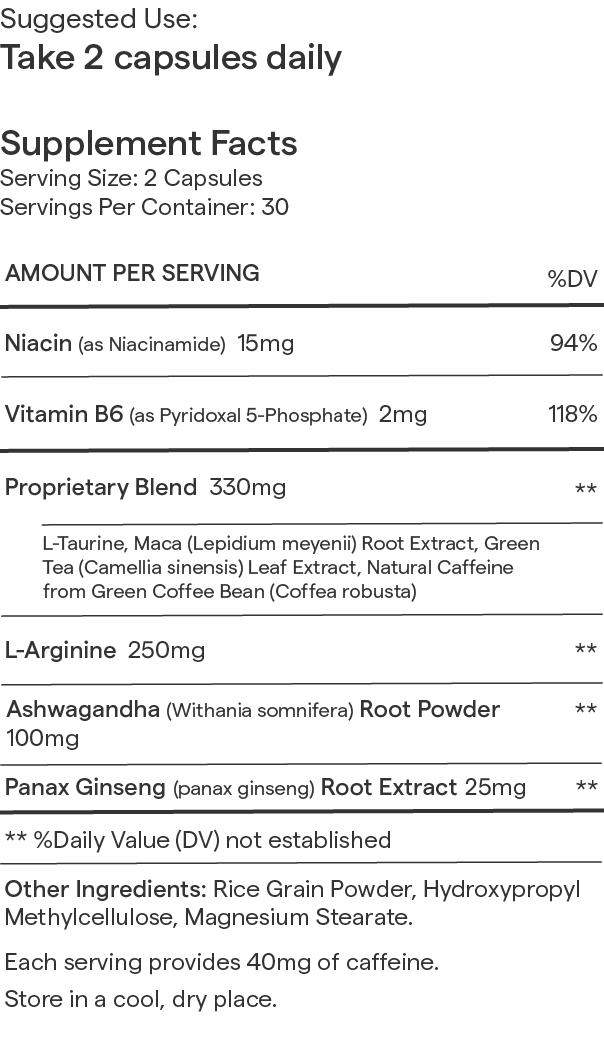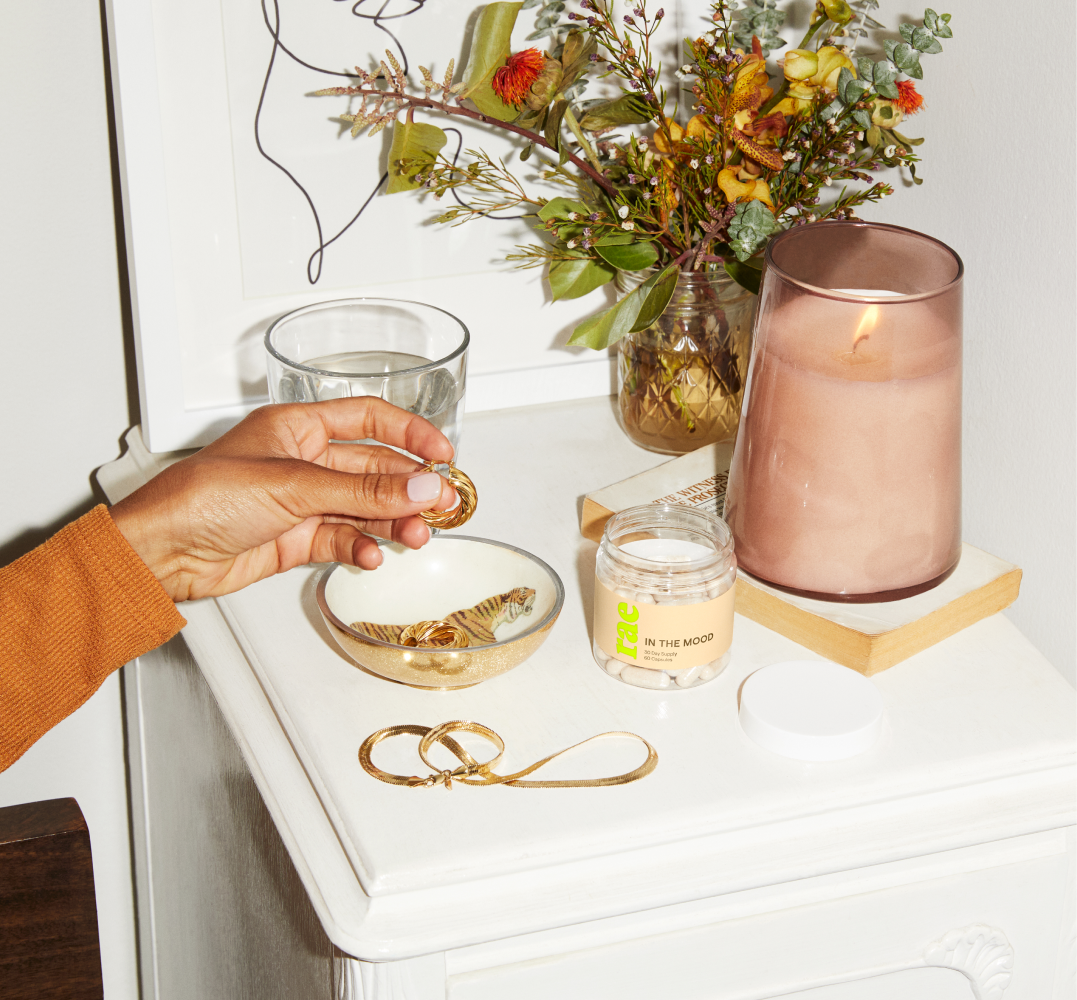 Just what you need
L-arginine is an amino acid that supports circulation and blood flow.*
Panax ginseng and ashwagandha are adaptogens that help manage stress and promote a feeling of calm.*
Maca, aka Peruvian ginseng, is an adaptogenic herb that has been traditionally used for hundreds of years to support energy.*
Includes a mint tab for freshness.