Support youthful skin and cellular rejuvenation wtih a powerful blend of Vitamin A, E, hyaluronic acid, resveratrol, and grape seed.
Why you'll love it
The needs of your skin change with fluctuating stress levels, aging and external environmental factors which is why we created our pure and powerful Refresh Capsules to nourish and help you feel more radiant.
Take 2 capsules daily.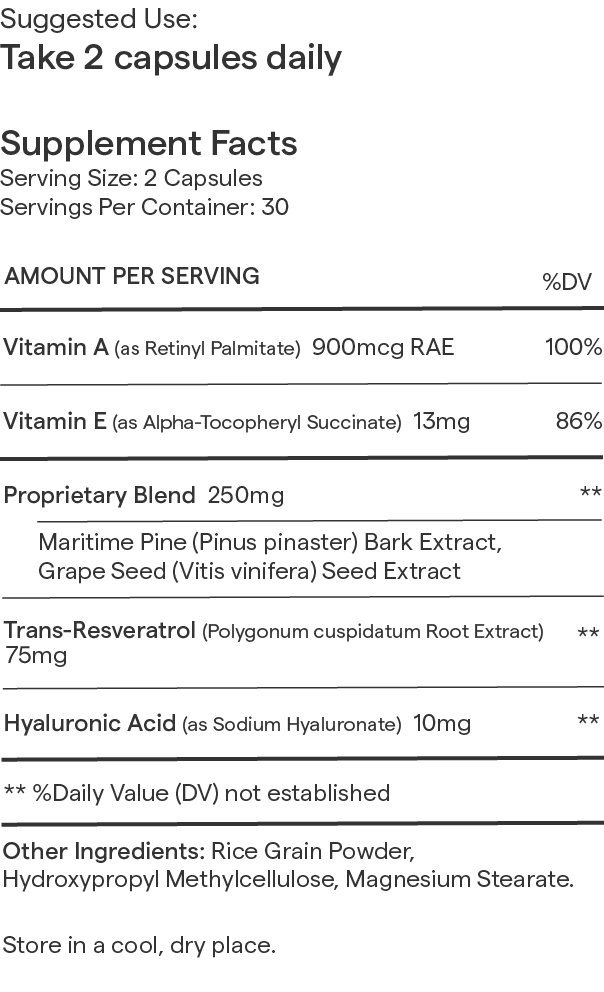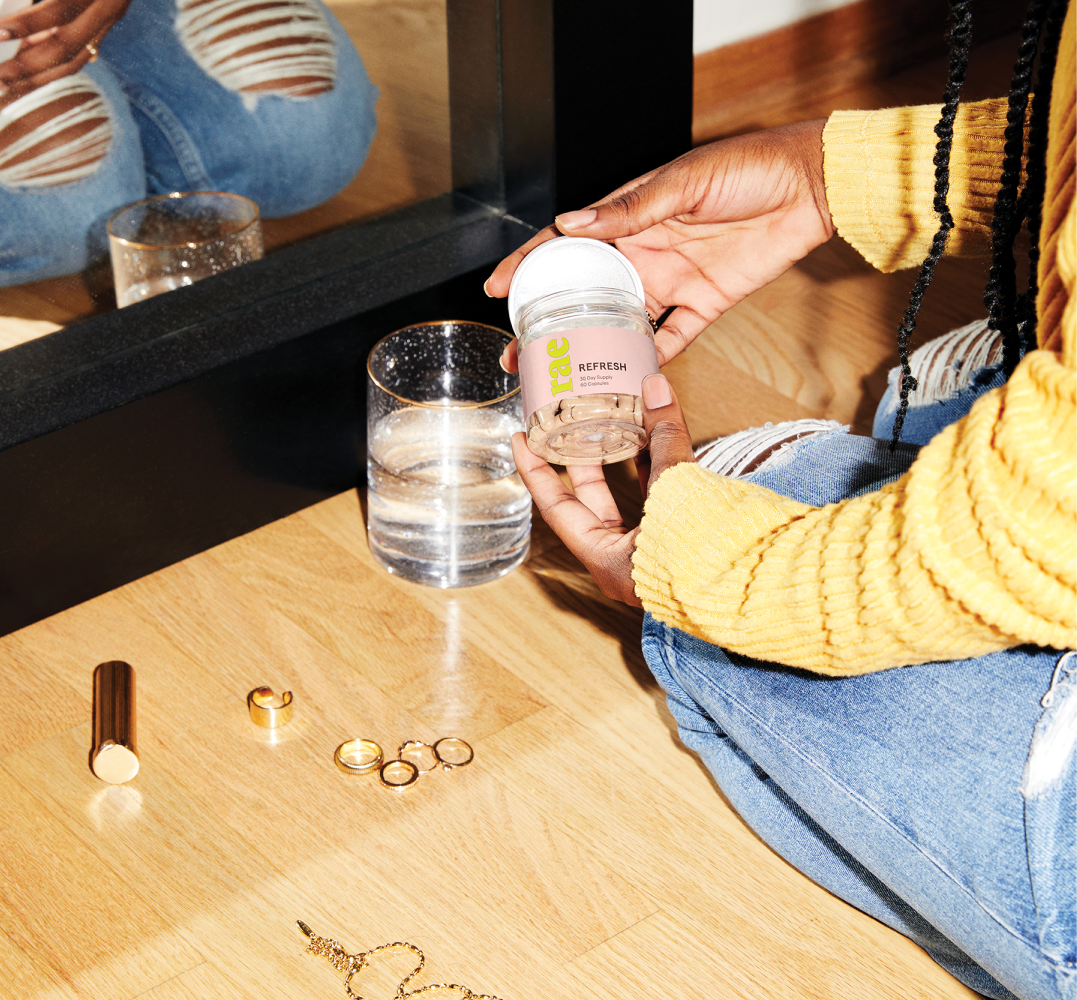 Just what you need
Vitamin A helps maintain healthy cellular growth to keep your skin looking fresh.*
Vitamin E helps to fight the cellular effects of free radicals and supports healthy skin at the cellular level.*
Hyaluronic acid helps hydrate dry skin and keep skin looking smooth.*
Grape seed extract and resveratrol help protect the skin from oxidative damage from environmental factors.*
Includes a mint tab for freshness.