Stimulate and boost your immunity with a powerful blend of vitamin C, zinc, and B6.
Why you'll love it
Your immune system is your body's first line of defense, and it can often benefit from some extra care which is why we created our pure and powerful Immunity Drops, a liquid dietary supplement, to help you feel more confident.
Use 2 full droppers daily.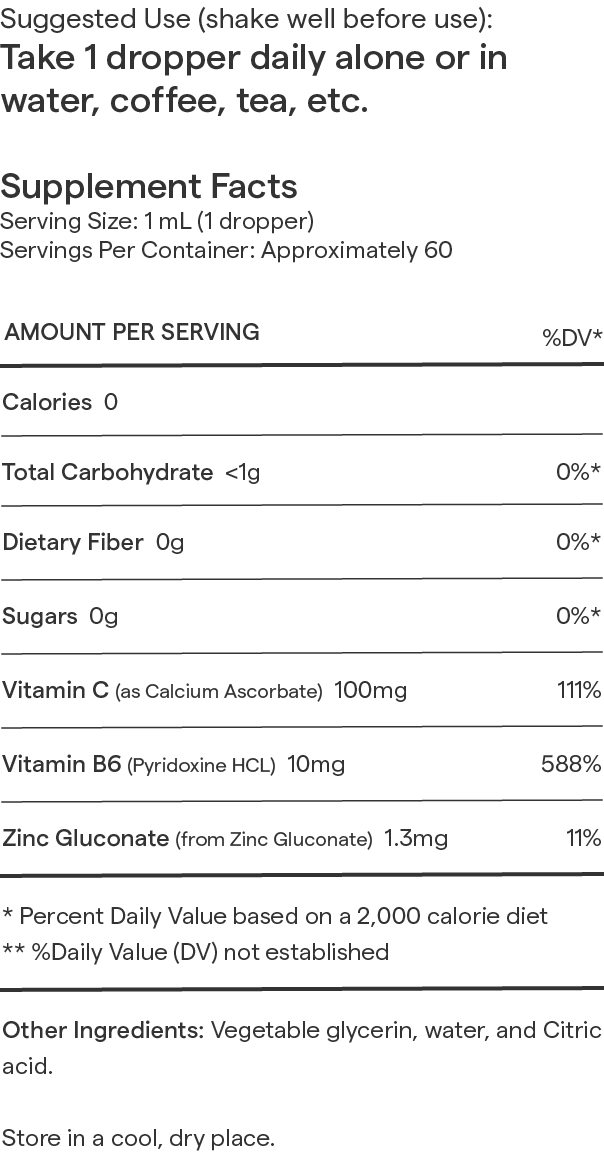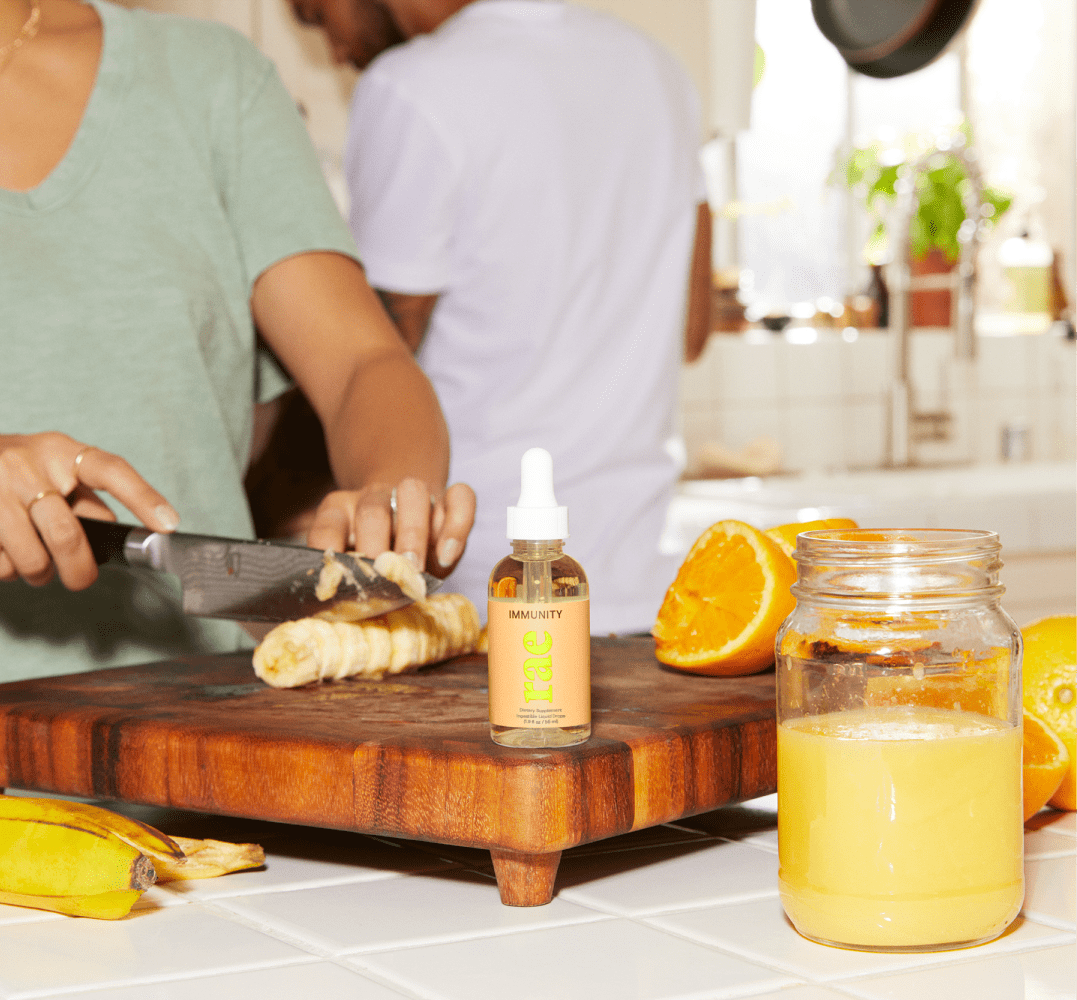 Just what you need
Vitamin C is an antioxidant that supports numerous functions in the body, including providing immunity support.*
Zinc is an essential trace mineral that helps your body maintain a healthy immune response.*
Vitamin B6 supports a variety of functions in the body, including helping the body produce immune system cells.*
No added flavor.