Promote a sense of calm and support mental cognition with a powerful blend of GABA, L-theanine, and magnesium.
Why you'll love it
Your ability to focus can be impacted by everyday stressors, which is why we created our pure and powerful Focus Drops, a liquid dietary supplement, to help you feel more calm and focused.
Use 2 full droppers daily.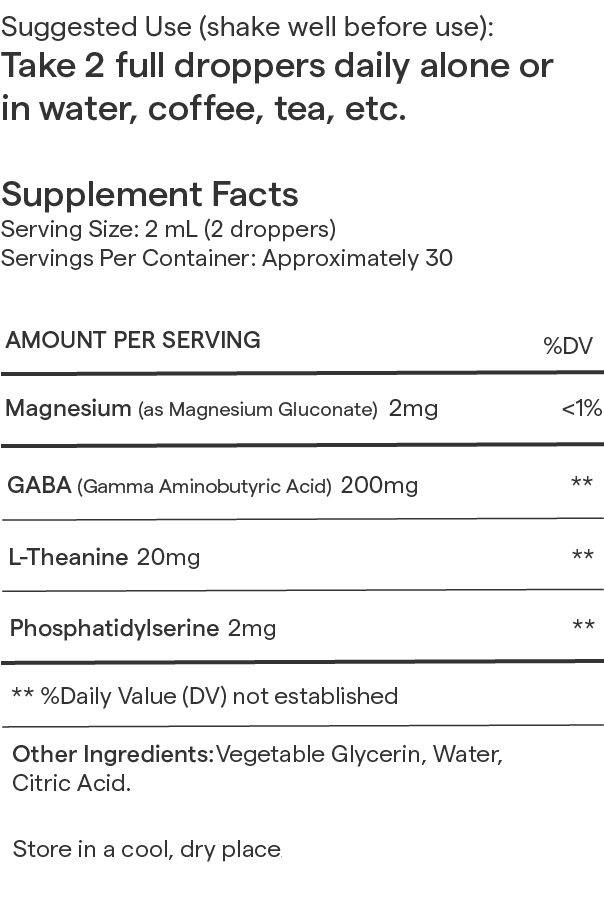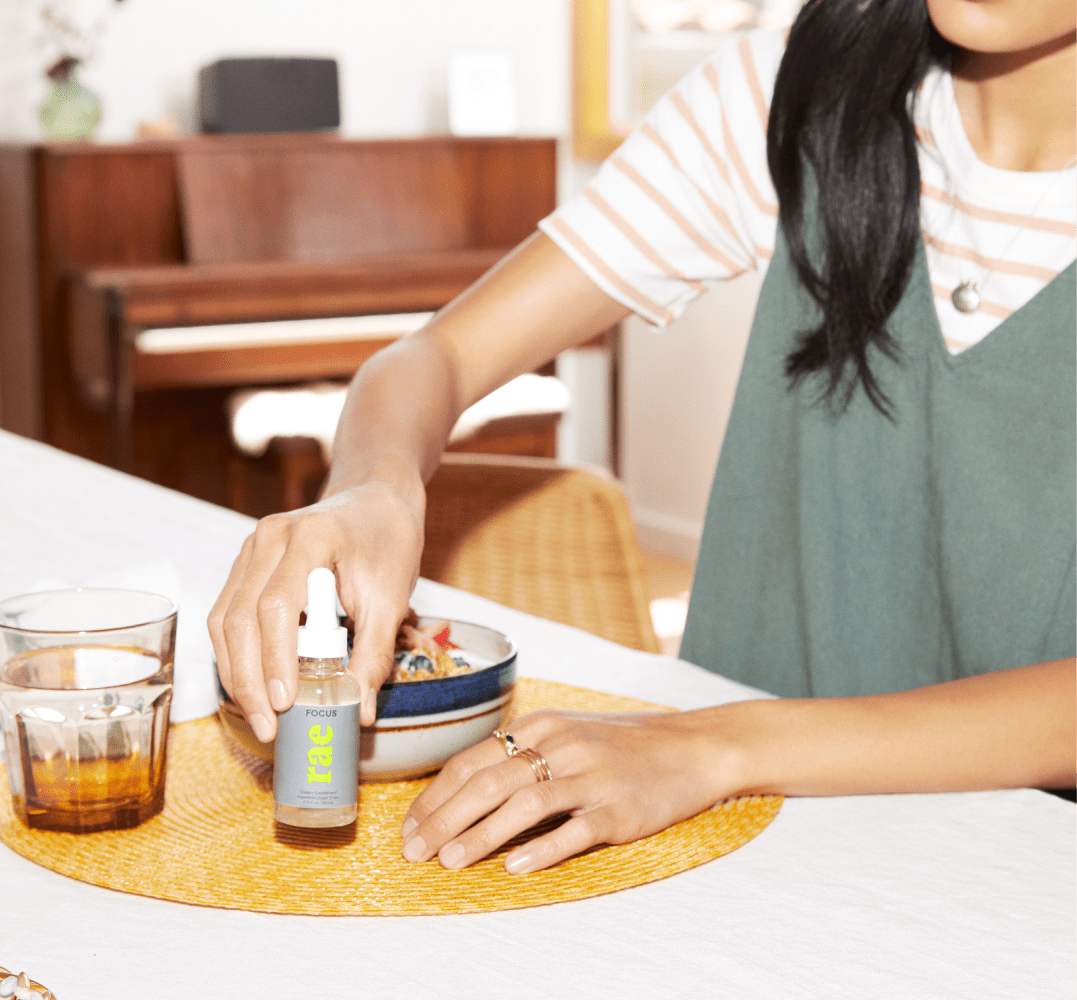 Just what you need
GABA helps promote calm to help you feel less stressed and more focused when dealing with everyday stressors.*
L-Theanine, phosphatidylserine and magnesium support your well-being as you deal with the challenges of the day.*
No added flavor.