Revive and invigorate your natural energy with a powerful blend of vitamin B, thiamine, and caffeine.
Why you'll love it
We're fans of coffee, but we also know you need a more sustainable source of energy to conquer the day without the crash, which is why we created our pure and powerful Energy Drops, a liquid dietary supplement, to help you feel more vibrant.
Use 2 full droppers daily.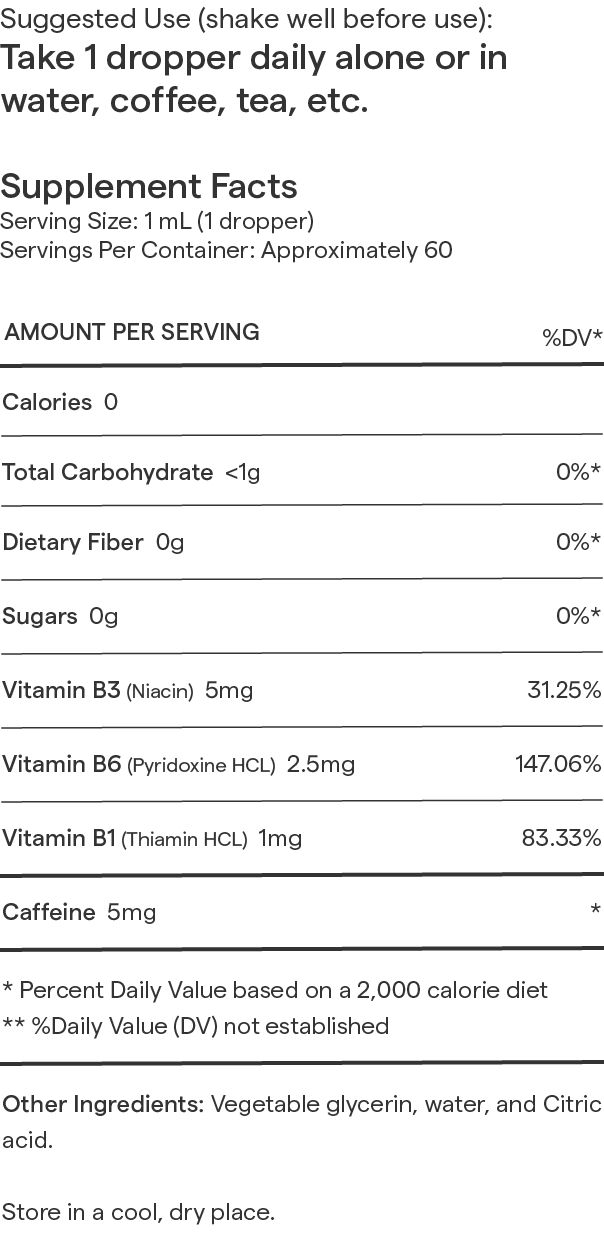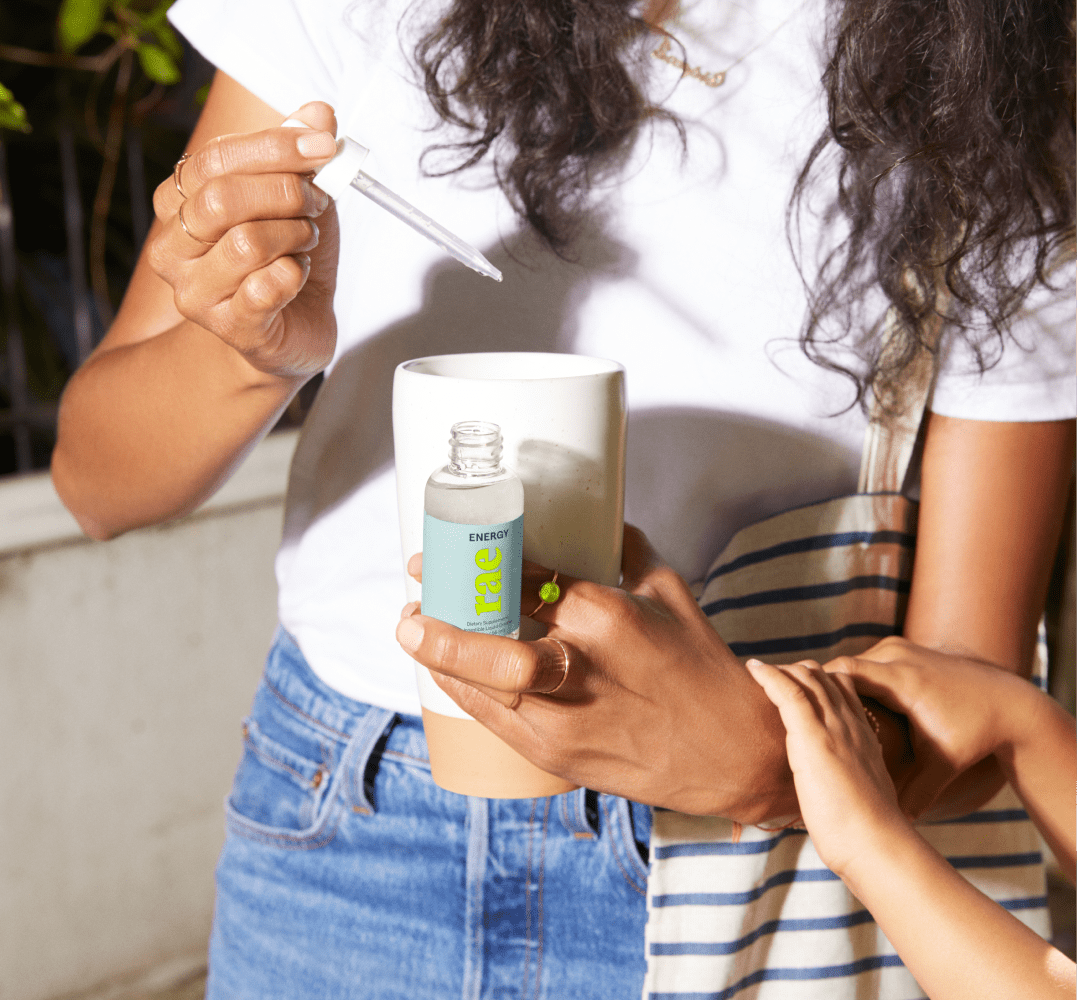 Just what you need
B vitamins help support your energy levels and provide fuel to cells and tissues.*
Thiamine helps the body generate energy from food.*
A touch of caffeine in every serving, to help support the energizing effects of B vitamins.*
No added flavor.