Revive and invigorate your natural energy with a powerful blend of vitamin B12, green tea and L-theanine.
Why you'll love it
We're fans of coffee, but we also know you need a more sustainable source of energy to conquer the day without the crash, which is why we created our pure and powerful Energy Capsules to help you feel more vibrant.
Take 2 capsules daily.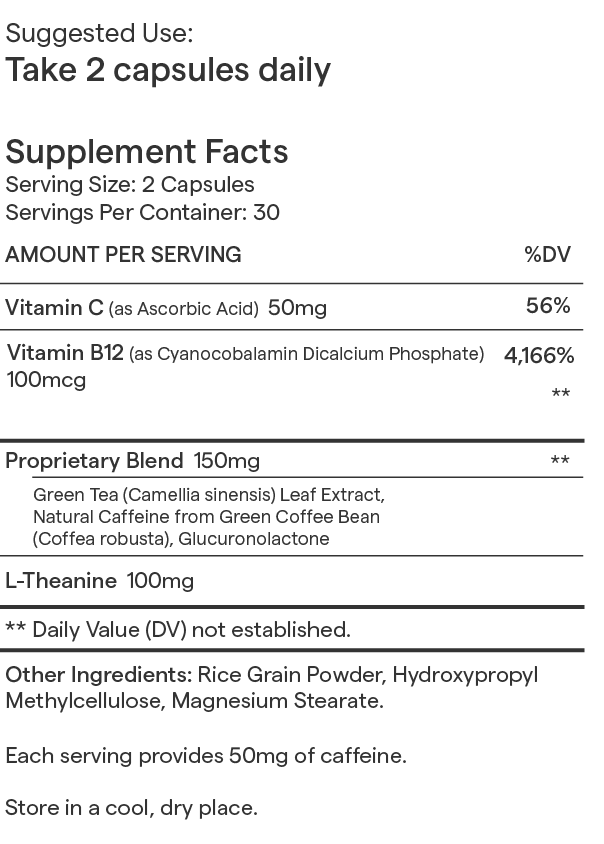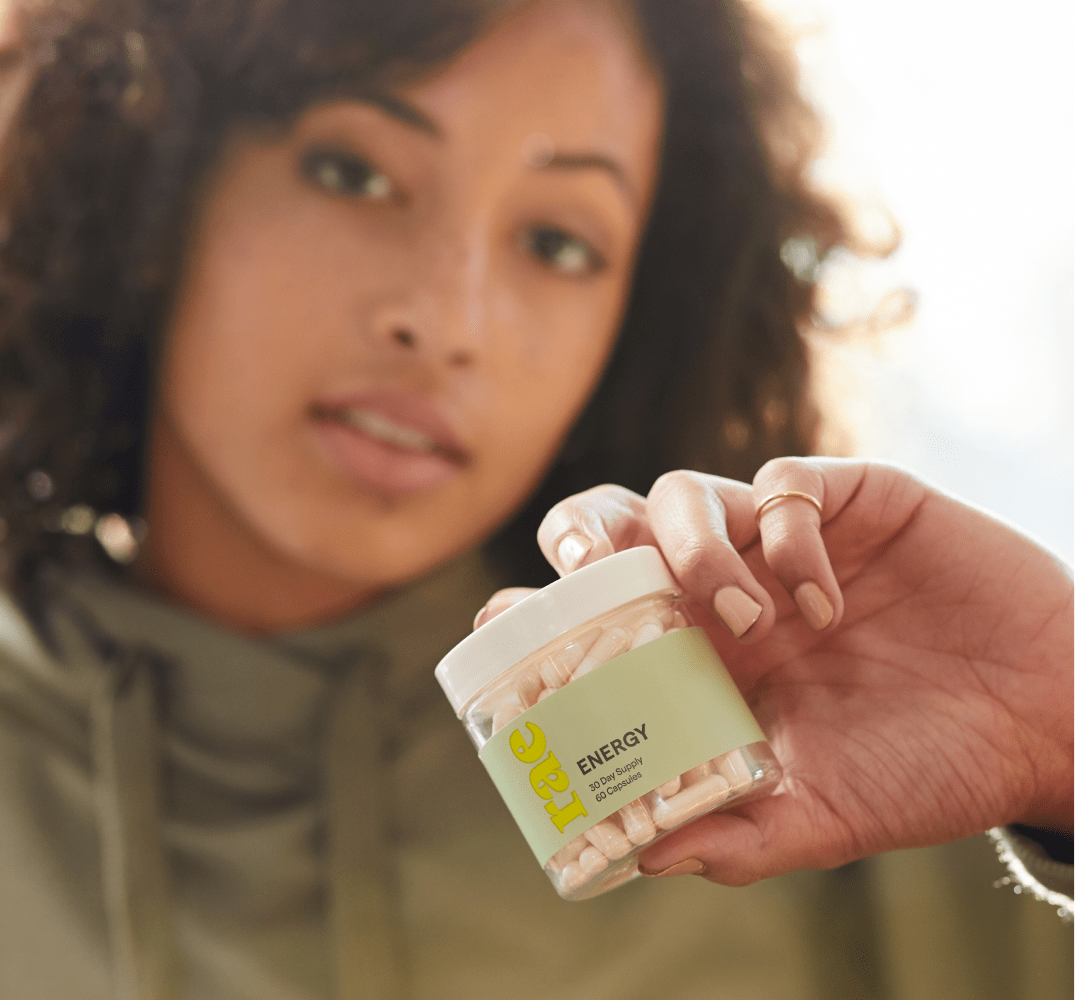 Just what you need
Vitamin B12 helps support your cellular energy levels.*
L-Theanine helps support mental focus and alertness.*
Green tea promotes mental alertness.*
Includes a mint tab for freshness.