Limited time!
Calm your mind and fight mental fatigue with a powerful blend of ashwagandha, lavender and cacao.
Why you'll love it
Your ability to focus can be impacted by stress, which is why we created our pure and powerful DeStress Chocolates to help you fight mental fatigue and feel more calm.
Eat 1 chocolate daily.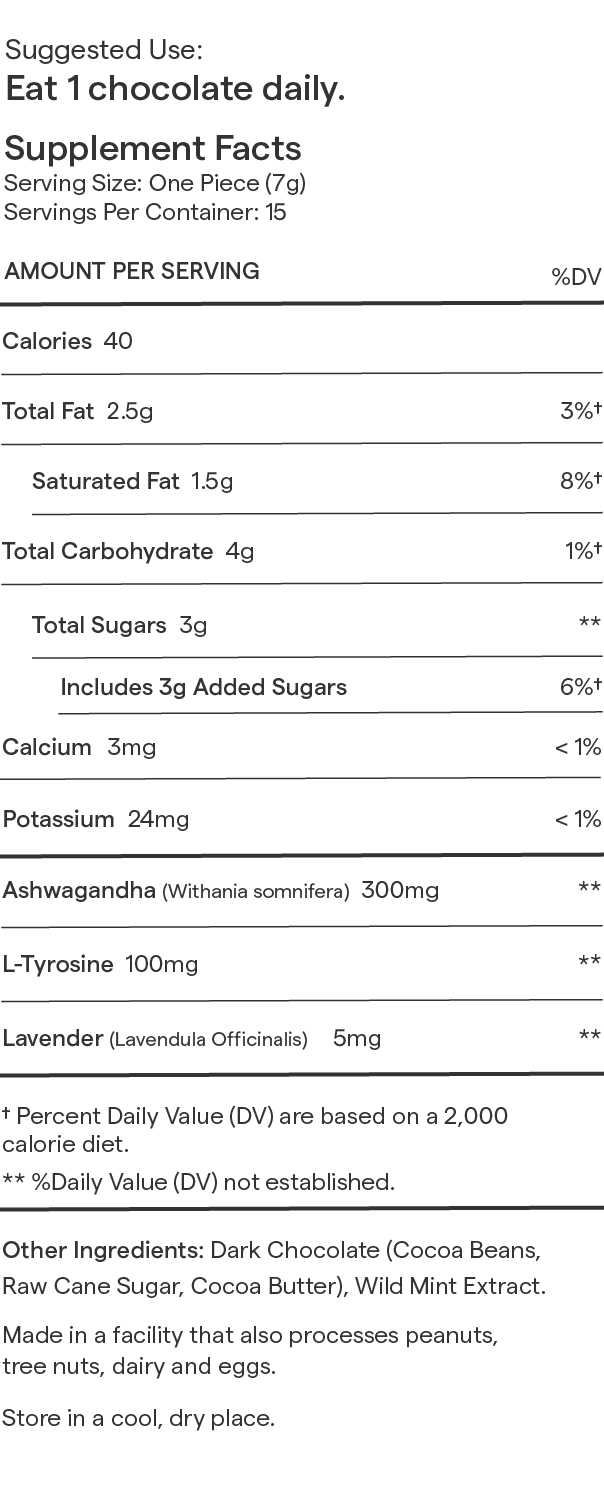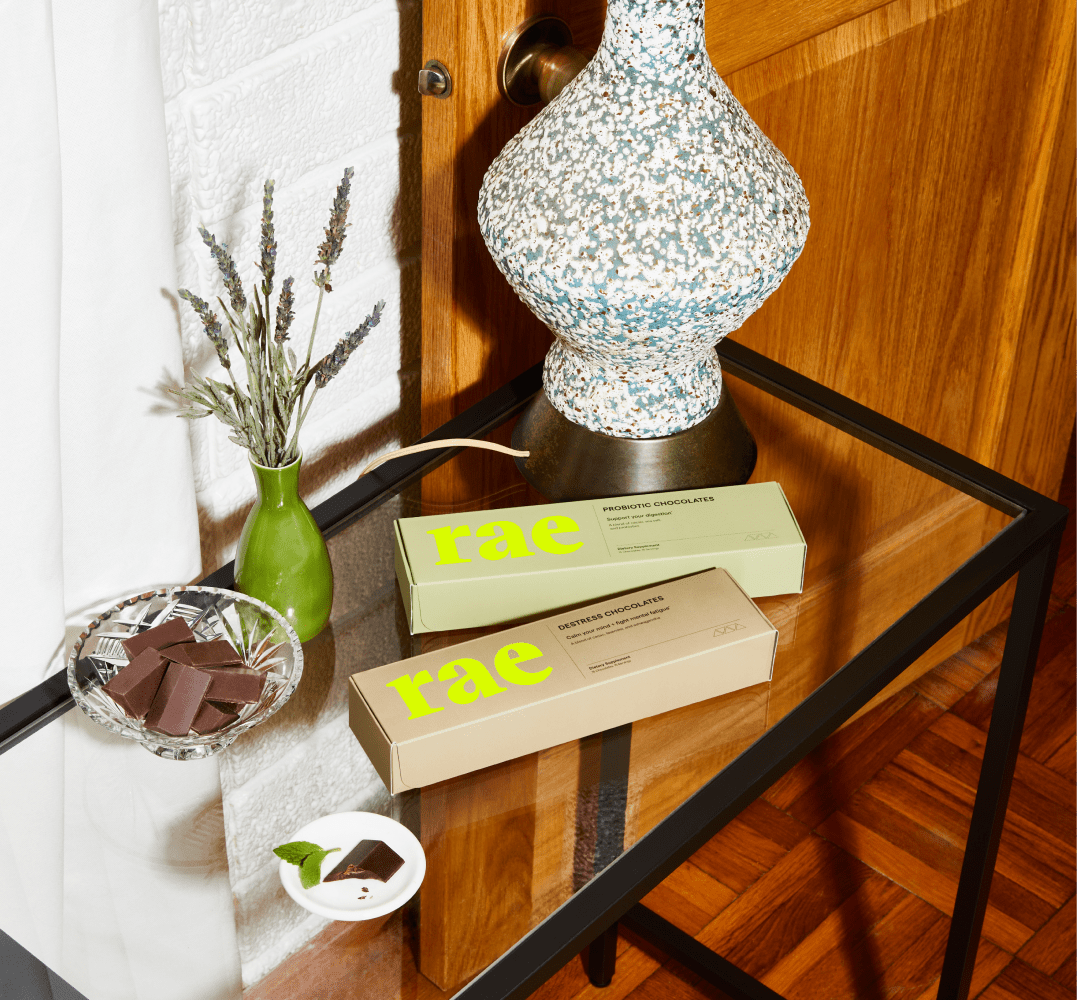 Just what you need
Probiotics (bacillus subtills) help support a healthy digestive system and promote elimination.*
Cacao contains plant flavanols with antioxidant properties.*